Our Factory Is Your Factory
Everybody loves your latest widget and now you have to make more of them, a lot more. Up until now you've been soldering them by hand, but it's taking up all of your design time. Other assembly services charge huge setup fees that aren't worth paying unless you need thousands of units assembled, but Great Big Factory is optimized specifically for small-quantity assembly runs of things like:
• Tindie Products
• Indiegogo/Kickstarter Fulfillment
• Interactive Art Installations
• #Badgelife Badges and Add-Ons
• Limited Edition Products
• Event/Workshop Exclusive Widgets
• The Weird Stuff!
Put Us To Work, It's Easy!
Great Big Factory is run by makers with makers in mind. Whether you need 20 boards or 2000 boards, we think it should be quick and easy to get them built. Getting your project started with us takes just a few steps:
Step 1: Get A Quote
Use our online calculator to estimate your project cost. Play with the settings to dial in an assembly plan that works for your project. When you're happy, submit it for review and receive a full price quote by email within a day!
Step 2: Approve Your Invoice and Send Payment
When you're ready to move ahead, approve your quote and pay online. As soon as we have payment in hand, we can begin setup!
Step 3: Send Us Your Parts
If you plan to supply the parts for your build, you can ship them to us or have them shipped from a supplier. We can pick SMT components from tray, reel or cut tape. Alternatively, we can source the parts for you!
Step 4: Watch Your Boards Get Built
Our online portal is updated live as your board moves through the assembly process so there's no mystery about how your project is progressing.
Step 5: Receive Your Assembled Boards
After assembly, cleaning and inspection, your boards are packaged up and shipped back to you along with any extra parts.
Our Equipment and Capabilities
Manncorp/Autotronik MC383V1
Automatic Pick and Place Machine
•Up to 4000 Component Placements per Hour
•Repeat Accuracy of ±0.05mm
•Component Size from 0201 to 38mm²
•Dozens of Smart Tape Feeders + Two Waffle Trays + Tube Shaker
•Smart Vision System with Flying Cameras
•Board/Panel Size up to 330 x 225mm (13" x 9")


SUNY-SMT530
Reflow Oven
•5 Heating Zones: 3 Up, 2 Down
•2 Cooling Zones
•Heating Zone Length: 1 Meter
•Temperature Range: Ambient to 310°C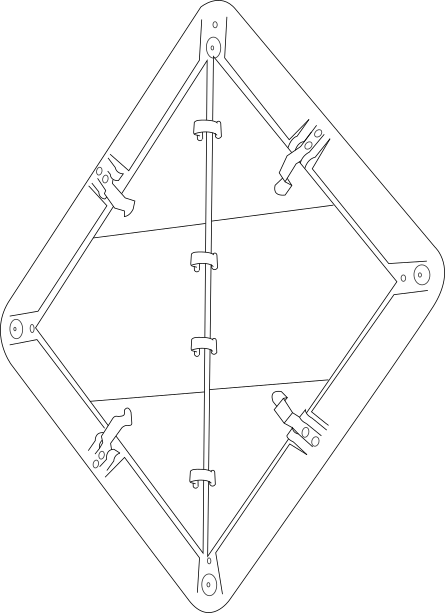 Capabilities
Services and Technologies
•SMT and PTH Placement and Soldering
•Lead-Free Process
•Silicone and Hot Melt Glue Application
•Kitting and Packaging on Request
Down for Maintenance!
We're currently finishing up work on the website as well as optimizations to our production line. To stay in the loop and get informed as soon as we're ready to accept orders, you can follow us on Twitter or send us an email at Support@GreatBigFactory.com